9 football books to kick off the 2018 season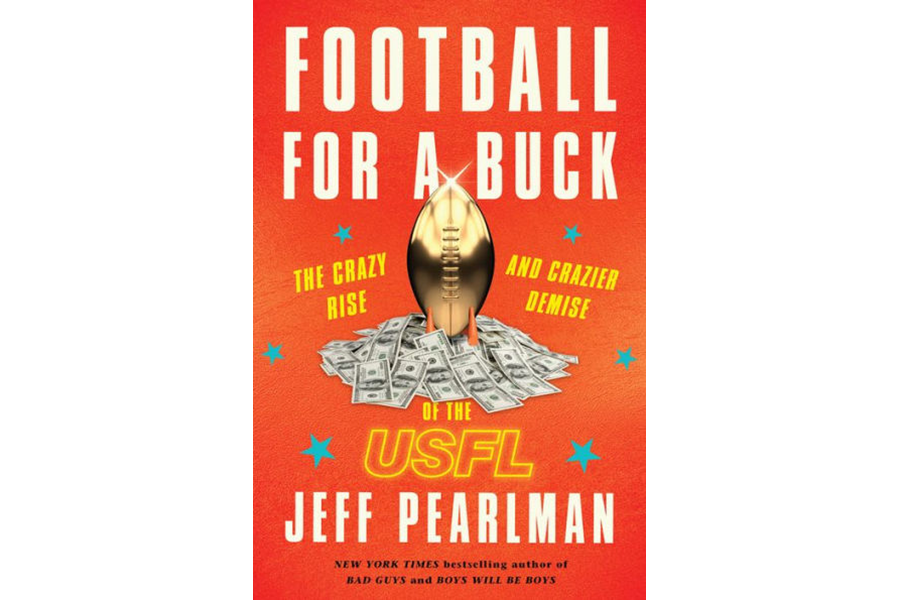 As a high school English student, Jeff Pearlman was so smitten by the wacky United States Football League that he wrote a 40-page paper on its demise when the assignment only called for half as many pages. Since then the bestselling author has wanted to write a book about the last football league to challenge the mighty NFL but realized he first needed to solidify his writing credentials before taking an in-depth look at the USFL.
The league played three spring/summer seasons before folding, while fielding such superstars as Herschel Walker, Steve Young, and Reggie White. One team owner who gets a lot of attention is Donald Trump, who hoped to use the USFL as a steppingstone to the NFL, but instead became a central figure in a cautionary tale about the dangers of ego and excess.
Here's an excerpt from Football for a Buck:
"For all his bluster about the USFL switching to a fall schedule, Donald Trump sure wasn't big on details and specifics. Neither, for that matter, was Harry Usher, a lovely man with a thick resumé and glorious hair who appeared increasingly incapable of handling the tasks placed before him. Other than assuring journalists that – win or lose its lawsuit – the USFL would go on in the fall of 1986, Usher was a sprinkler lacking water. When he spoke, nobody seemed to listen. When he didn't speak, people wondered if he ever opened his mouth. In July, he declared the USFL's next season would likely include 12 teams, not 14. Which was a departure from Trump's statement that the USFL should have 8 teams, not 12. There was talk of the Denver Gold moving to Honolulu, as well as the Denver Gold merging with the Portland Breakers. The Los Angeles Express were said to be headed to the San Fernando Valley – or the graveyard. The Tampa Bay Bandits and San Antonio Gunslingers were prepared to become one and relocate to … Chicago? Then, on July 23, the Gunslingers waived all 46 of their players because the owner, Clinton Manges, was broke. 'I regret that the players were unpaid,' Usher said meekly. 'I hope that they are paid in the near future.' They never were."
Read More