Hosts Of CBS's 'The Talk' Discuss Moonves Exit: 'Obviously The Man Has A Problem'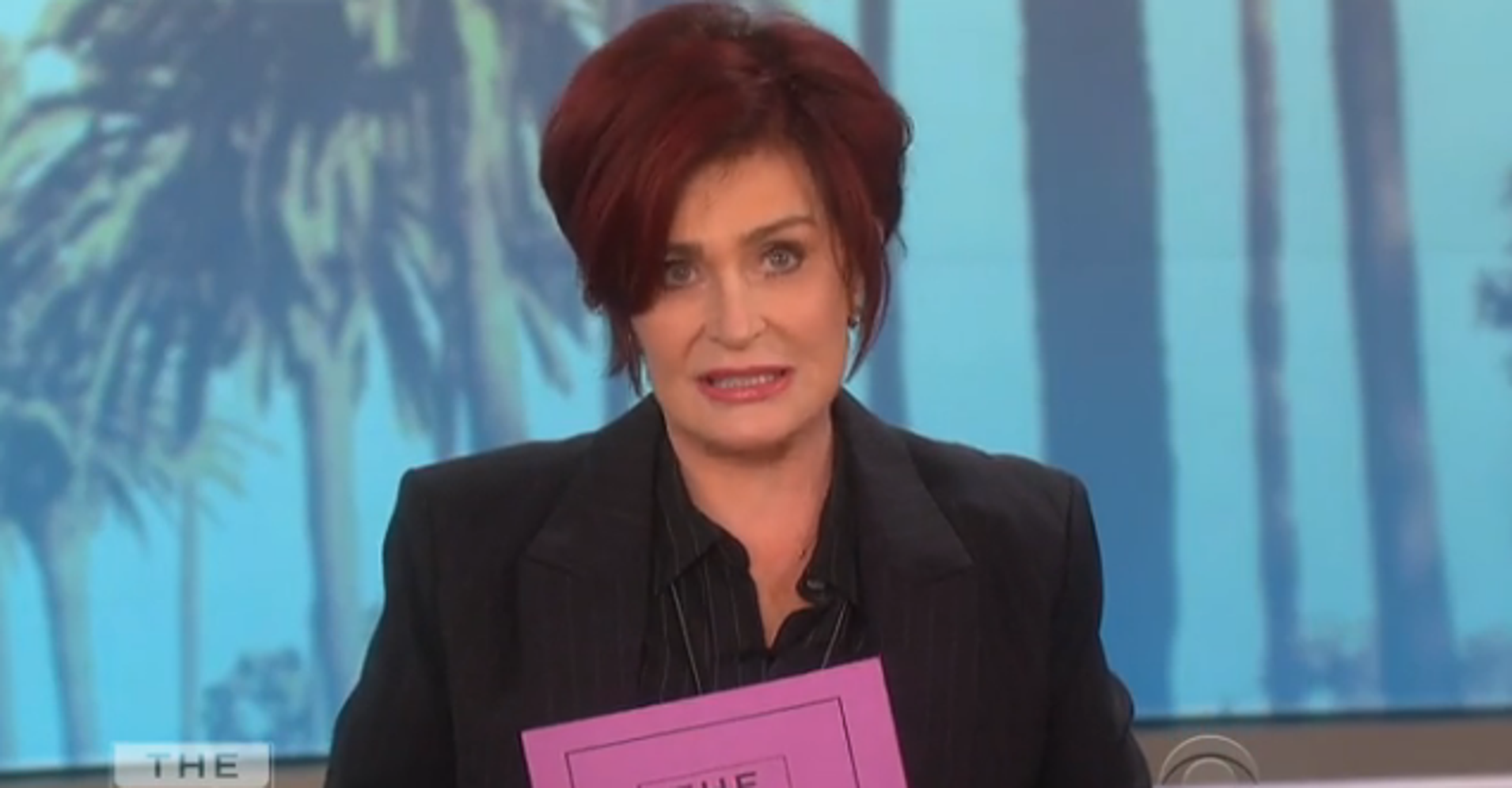 The hosts of CBS's "The Talk" addressed the explosive departure of network head Les Moonves, husband of their co-host Julie Chen, during the show Monday.
Co-host Sharon Osbourne led the emotional 10-minute segment about Moonves' ouster, which followed multiple sexual harassment and assault allegations against him.
"We're about to talk about something that affects everybody's lives here at CBS," Osbourne told the audience. "And I've never been nervous in my life but I'm kind of very nervous right now."
"Whatever times I've had of hardship over the last eight years, Julie has always been there for me," Osbourne added. "She's been a friend. She's somebody who I admire and respect greatly. And it's very embarrassing and upsetting to have to talk about her husband, but we do, we feel it's right."
Chen did not appear on Monday's show. While she is taking a few days off to be with family, she will host CBS's "Big Brother" on Thursday, Chen said in a statement earlier that day.
CBS announced Sunday that Moonves would be stepping down as the network's longtime chairman and CEO, just hours after The New Yorker published a second report detailing allegations brought by six additional women. At least 12 women have publicly accused Moonves of sexual misconduct.
On Monday's show, Osbourne addressed a statement she'd tweeted in July that suggested the accusations against Moonves were simply "an attempt to discredit" him.
"I was asked a couple of months ago to make a statement supporting [Moonves], which I felt I was as diplomatic as I could be with the statement that I made," she said. "But now after seven more women have come out ― the stories are so similar, the pattern is so similar, that for me, he's not been convicted of any crime but obviously the man has a problem."
13. Wow. @MrsSOsbourne deleted this tweet she put out on July 28th. I criticized her then because Sharon often criticizes @JulieChen and Leslie privately in harsh terms. To say that Sharon has stabbed people in the back at CBS to save herself is an understatement. pic.twitter.com/v076GPcqoN
— Yashar Ali 🐘 (@yashar) September 9, 2018
Chen issued a statement of support for her husband in July after The New Yorker published its first report on the multiple allegations against him.
"I have known my husband, Leslie Moonves, since the late '90s, and I have been married to him for almost 14 years," Chen said in the statement. "Leslie is a good man and a loving father, devoted husband and inspiring corporate leader. He has always been a kind, decent and moral human being. I fully support my husband and stand behind him and his statement."
"The Talk" co-hosts Eve, Sheryl Underwood and Sarah Gilbert echoed Osbourne's support for Chen on Monday, while praising Moonves' accusers for coming forward.
"This is an important time in our culture," Gilbert said. "And just because this hits close to him, it doesn't change this story. All women's stories matter ― and these women's stories matter."
"This is very serious and the appropriate actions need to take place," she added. "I am happy when women are heard because for a long time they haven't been."
RELATED COVERAGE
Read More