Donald Trump Insists 'I Don't Talk The Way I Am Quoted' In Bizarre Tweet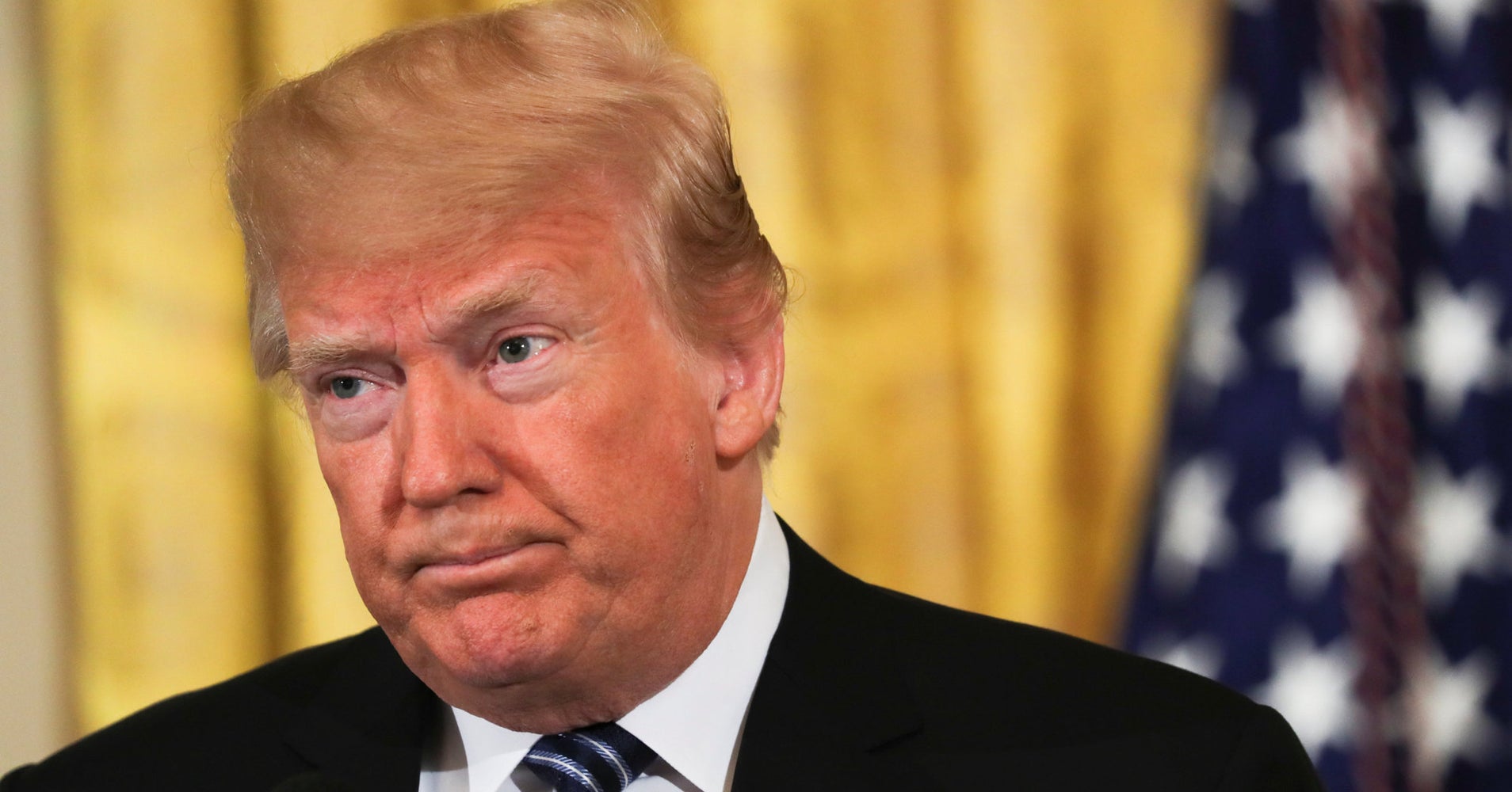 Yep, this is another story about President Donald Trump tweeting something stupid, asinine or bizarre.
But, trust us, this one's worth it.
On Friday morning, the president must have been stewing about the September release of Bob Woodward's new book, Fear: Trump in the White House, judging from what he posted on Twitter.
The Woodward book is a scam. I don't talk the way I am quoted. If I did I would not have been elected President. These quotes were made up. The author uses every trick in the book to demean and belittle. I wish the people could see the real facts - and our country is doing GREAT!
— Donald J. Trump (@realDonaldTrump) September 7, 2018
The idea that Trump doesn't talk the way he's quoted is false as anyone who has ever heard Trump speak knows. Even Trump's supporters know that's how he talks ― and probably why some of them voted for him.
Naturally, the comment attracted lots of, shall we say, "constructive" criticism on Twitter.
Yes indeed you are renowned for the eloquent way you interact with people, almost like poetry being read aloud in a dim lit room by a rabid dog on meth
— Richard Fenton (@RichFenton) September 7, 2018
Hmmm. That's a lie. There are tapes of you! Remember access Hollywood? How about the most recent ones where you call people "retarded". And everything in between. You're lying to the American public at a never before seen rate. For the sake of our nation, resign. https://t.co/nEplr4uEuJ
— Andrew Zimmern (@andrewzimmern) September 7, 2018
You think you talk a LOT better than you really do. Seriously, read some of the things you've said. Not very articulate and often nonsensical, often laughable. 'Believe me!'
— ⛳️tryn2golf⛳️🌊 (@aparwouldbenice) September 7, 2018
No one could "make up" one of your quotes. Nor would one want to. The book is not a scam. Your presidency...yeah that's a scam. pic.twitter.com/3sv0TQejCb
— Ellie Mae (@ELLIEMAE239) September 7, 2018
pic.twitter.com/iuxpnwVGyf
— Peggy (@mom4boca) September 7, 2018
Trump told Montana Rally, "If I get impeached, it's your fault". It's always someone else's fault with Trump. Even though he's Lied, Cheated, committed Treason, laundered Russian Money, and sold us out, it's still not his fault. But if u voted 4 him, maybe he's right?
— Lardy (@Lardy_Lardy1) September 7, 2018
Do you talk like this? pic.twitter.com/uNMPj7fEcv
— Kelli Scott (@kelliscottbooks) September 7, 2018
Bob Woodward is a seasoned, skilled, savvy journalist. He has 100s of hours of tape-recordings of every interview of every person. You better get ready to hear how you sound to all the people around you every day. Did you see how well you pronounced "anonymous" last nite? Hahaha!
— Carol Johnson (@OliviaSofiaGram) September 7, 2018
Is he ... Is he saying he won because of his election-year decorum?? https://t.co/kaZ0ewUPw1
— Chris Potter (@CPotterPgh) September 7, 2018
Who should we believe?
A man who pays hush money to porn stars, brags about sexual assault, steals money from Americans via a fake university, lies constantly, and surrounds himself with convicted criminals..
Or BOB WOODWARD?
Americans have made their decision.
It ain't you. https://t.co/B0yLADmyYM
— MatthewDicks (@MatthewDicks) September 7, 2018
Read More