Travel

18 Highly Relatable Tweets For All The Overpackers Out There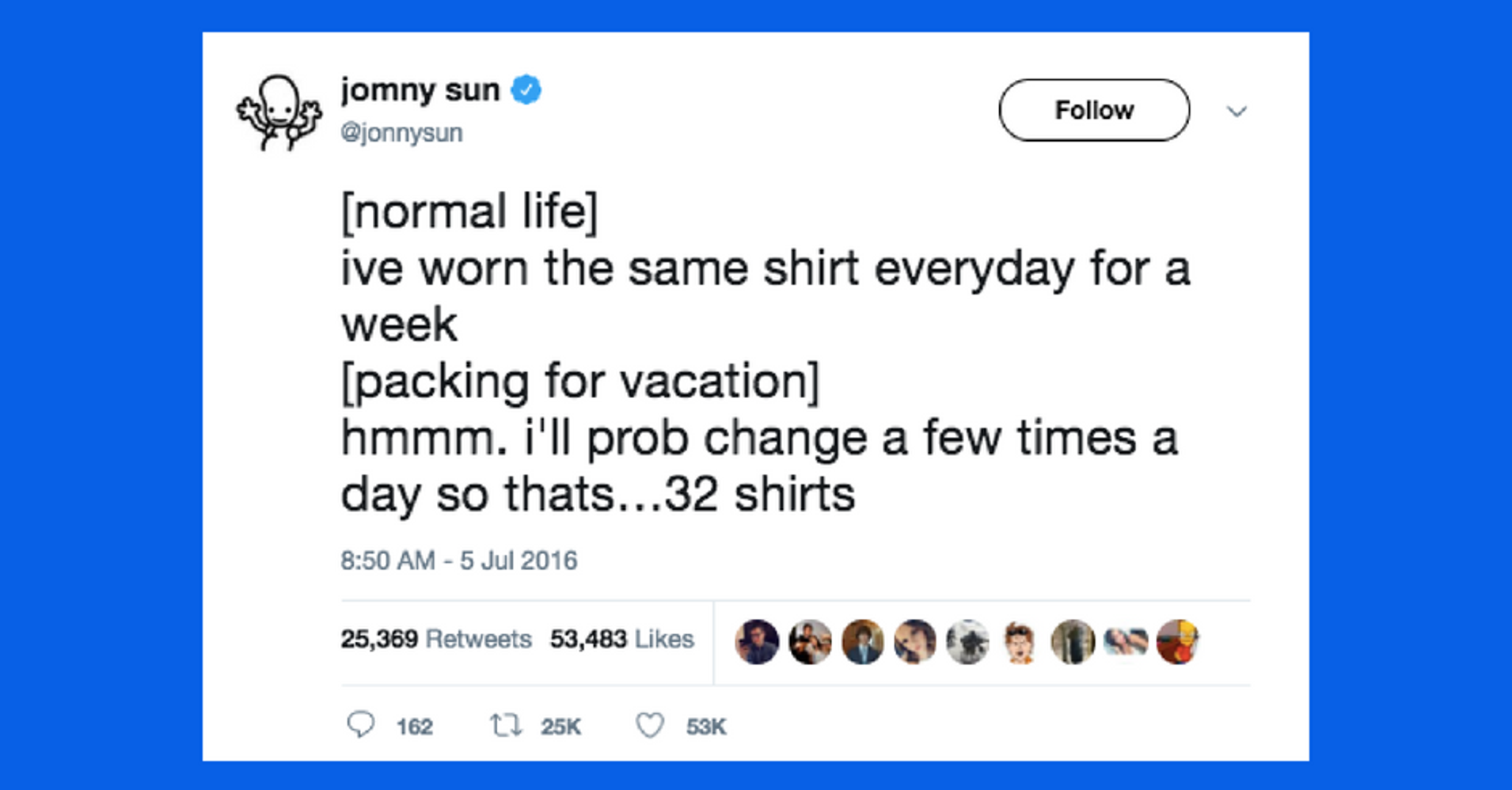 While preparing for a trip, it's easy to get in the habit of packing a few extra (OK, a lot of extra) things "just in case."
If you're a chronic overpacker, you're familiar with asking yourself questions like, "Do I need six pairs of shoes for a two-day trip?" and "What about this dress I haven't worn in five years?" And if the answer to those questions is "yes," you'll be happy to know Twitter is full of people just like you.
Below, check out 18 funny tweets about overpacking that are totally spot-on.
Read More
Leave A Comment
More News
Disclaimer and Notice:WorldProNews.com is not the owner of these news or any information published on this site.